At Little Darlings Academy, we believe that children learn through playing. Little Darlings Academy provides many hands-on activities that teach math, science, reading readiness, large and small motor skills and social skills. Little Darlings Academy is committed to your child's education by providing a safe, fun learning environment that builds self esteem and provides for your child's individual needs.
Call 785-493-1989 and ask for
Shelly
today to schedule an appointment to visit the facility!
Spaces still available! ENROLL TODAY!!!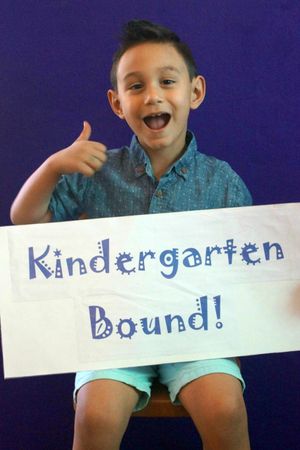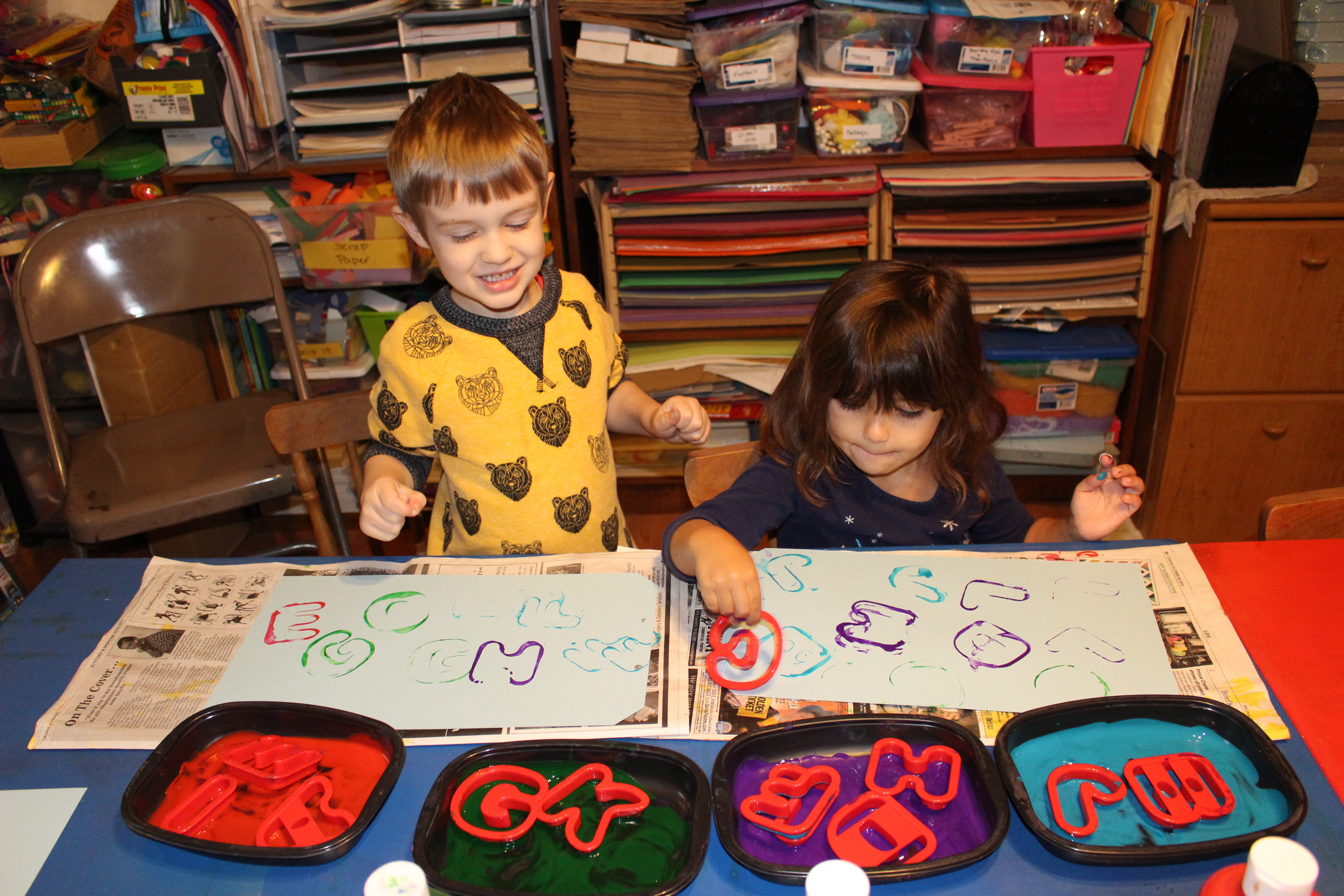 ART
Outside Play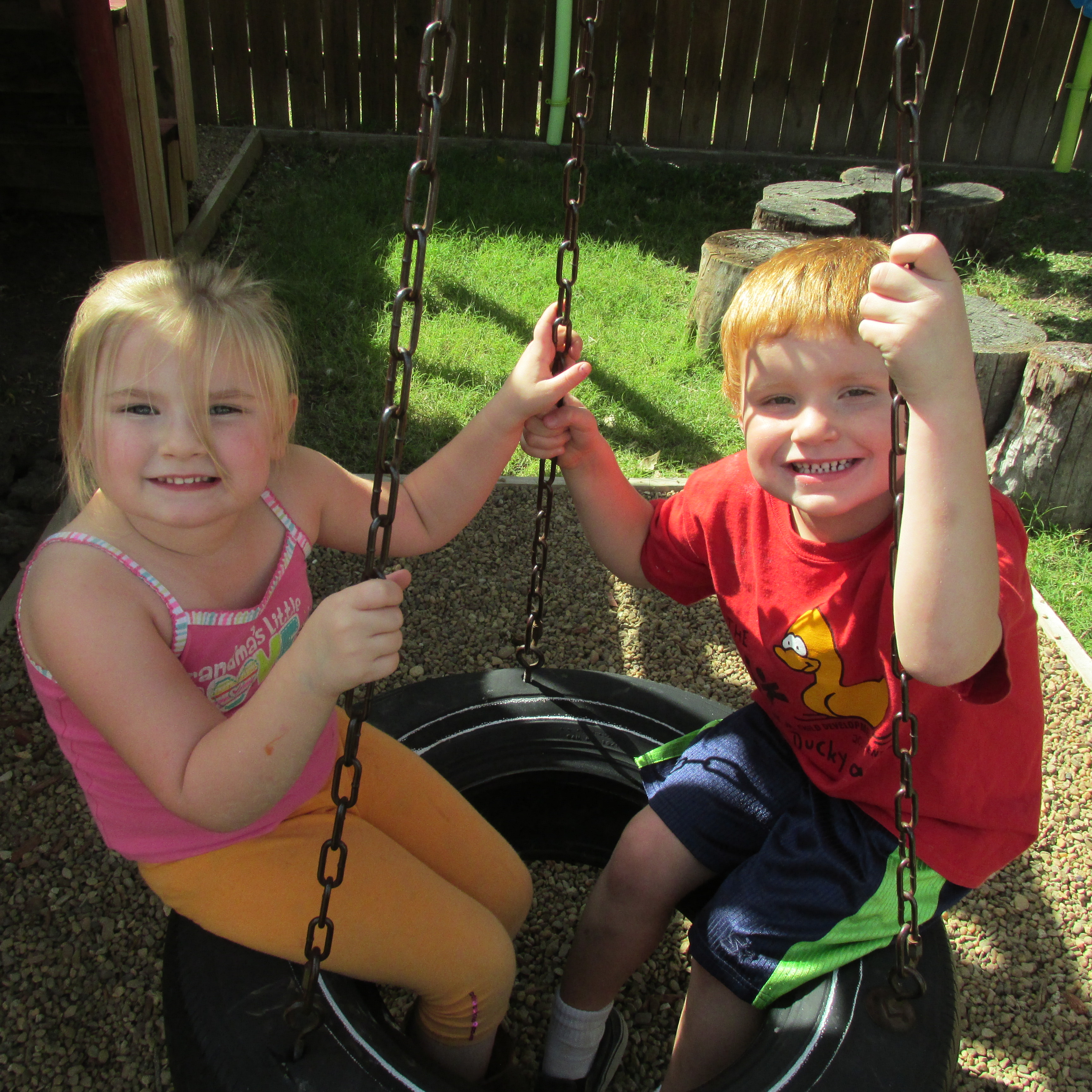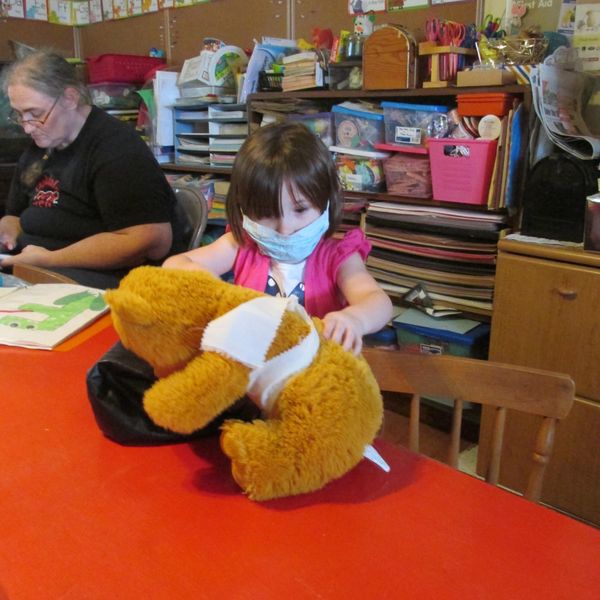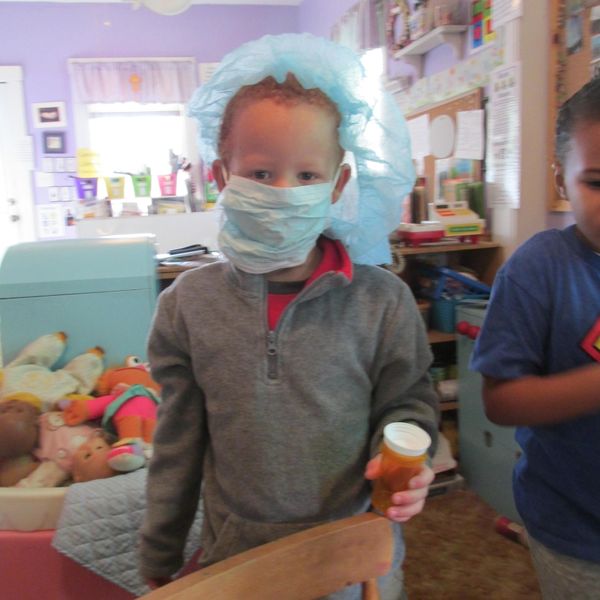 Dramatic Play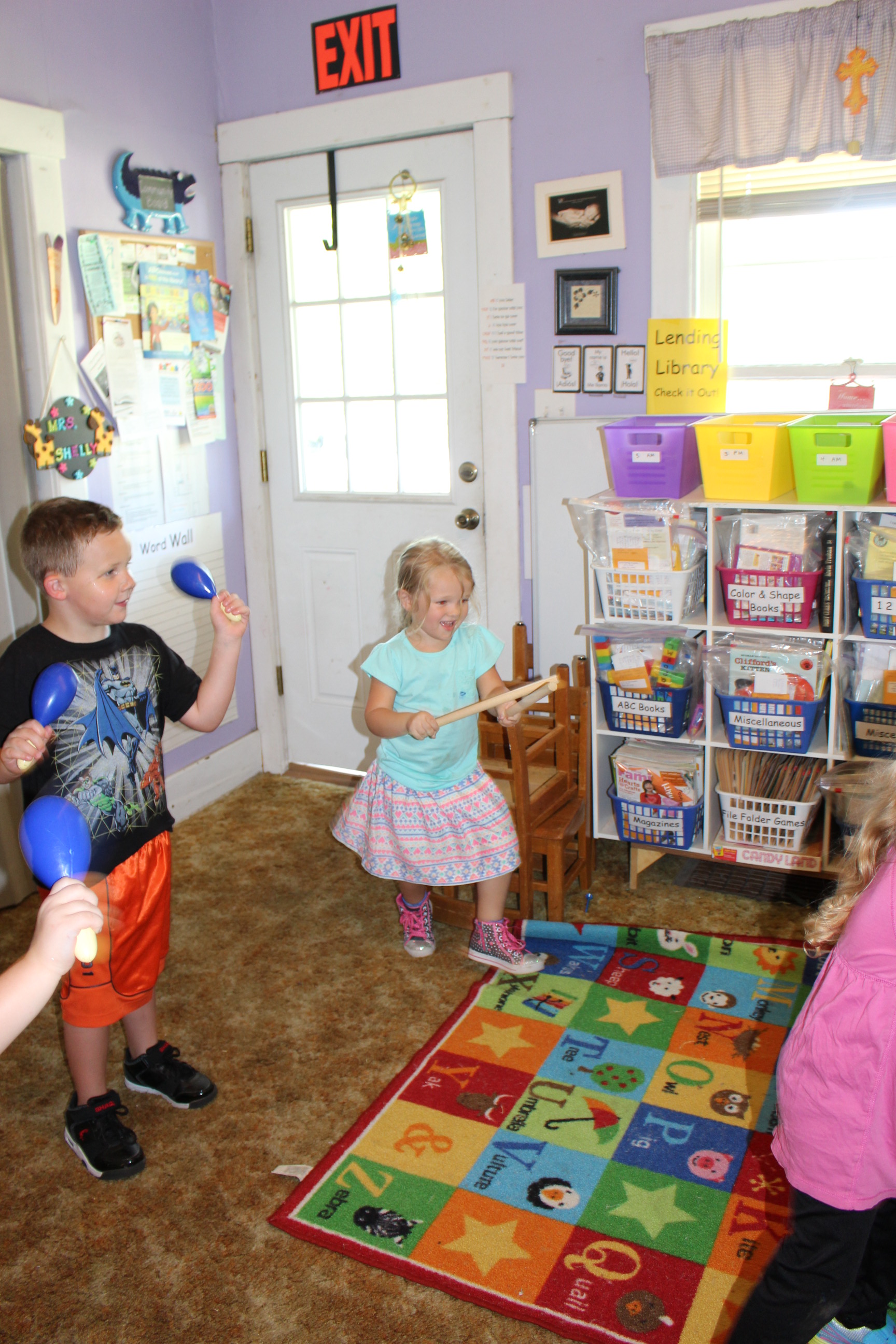 Music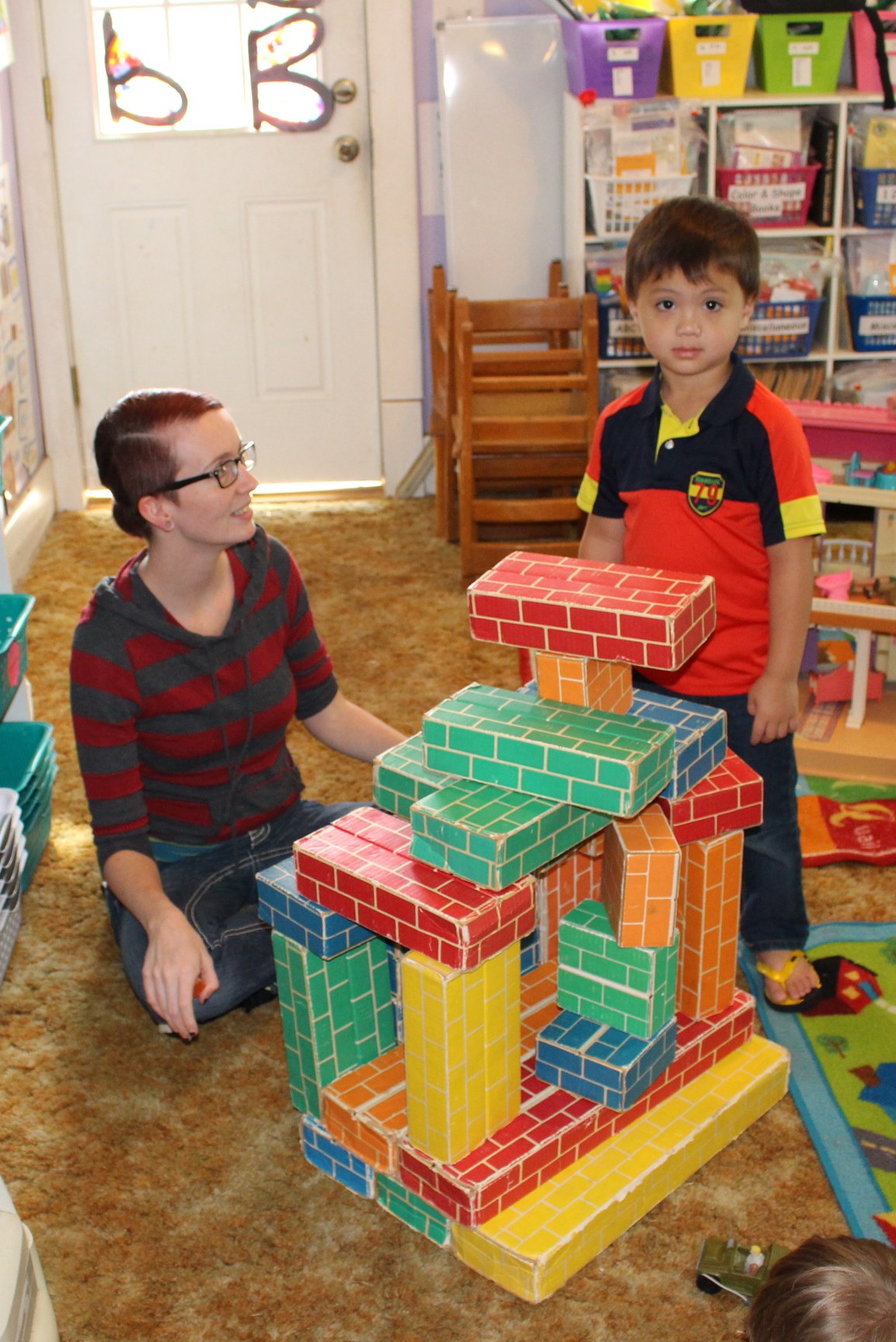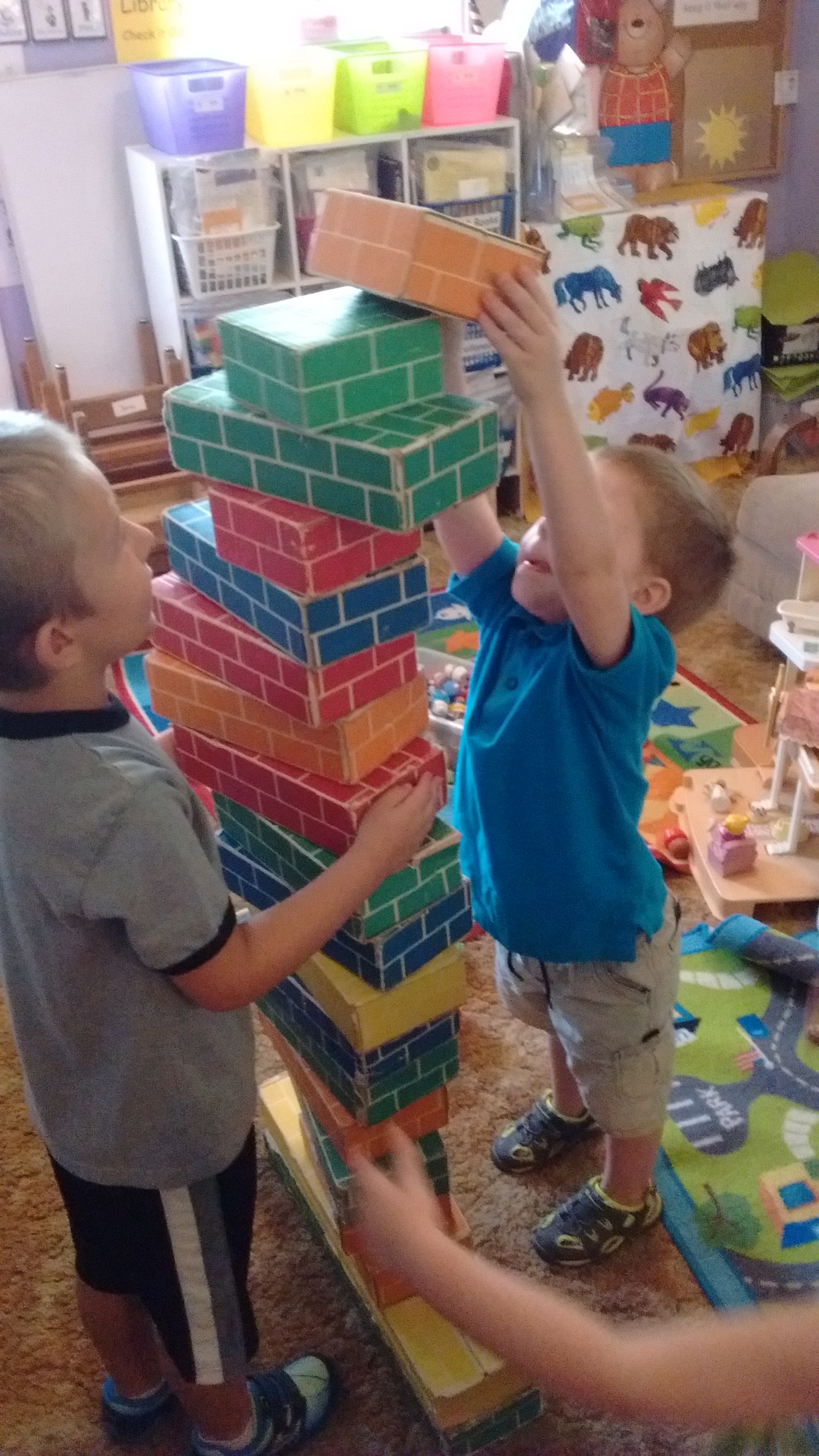 Blocks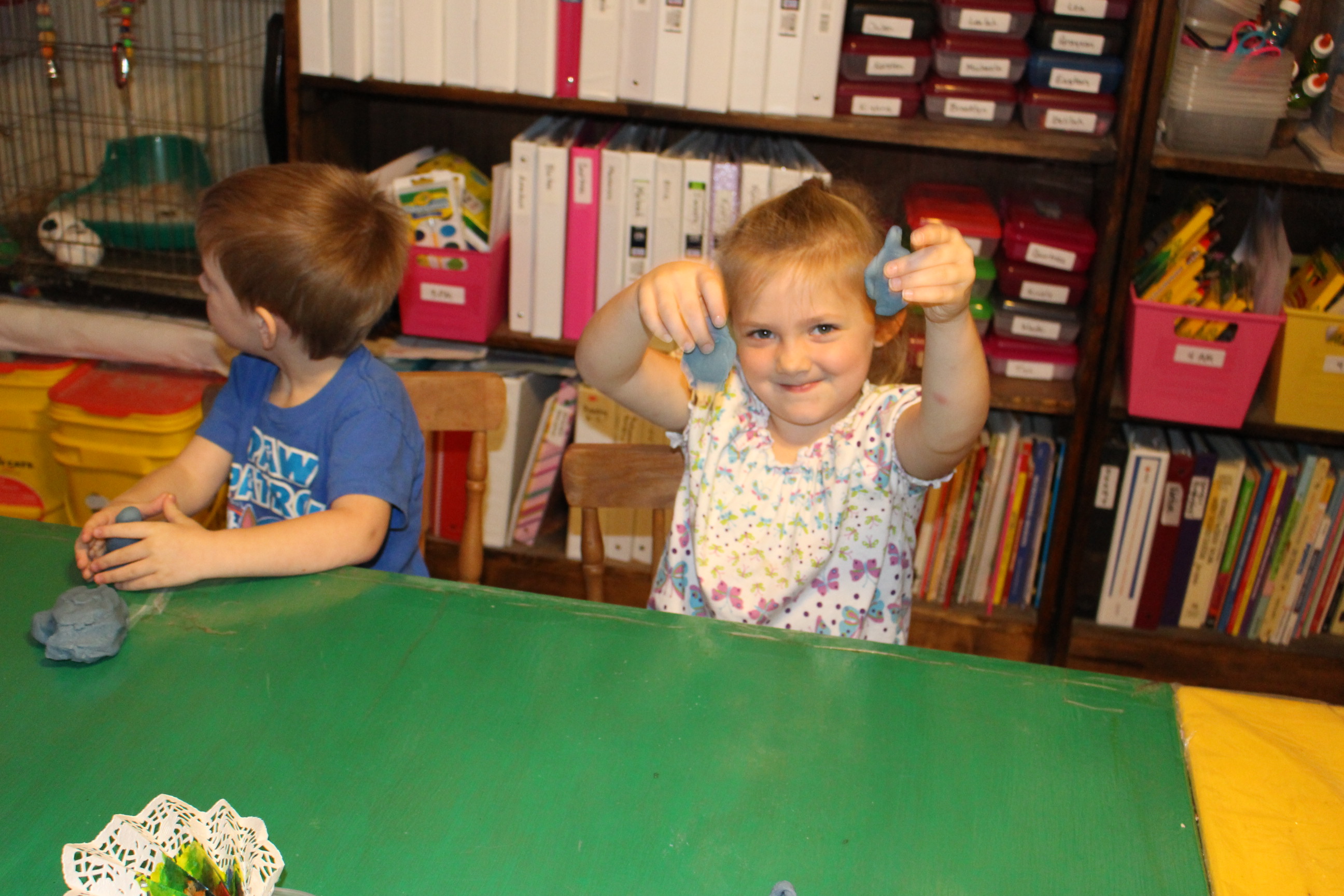 Play dough Fun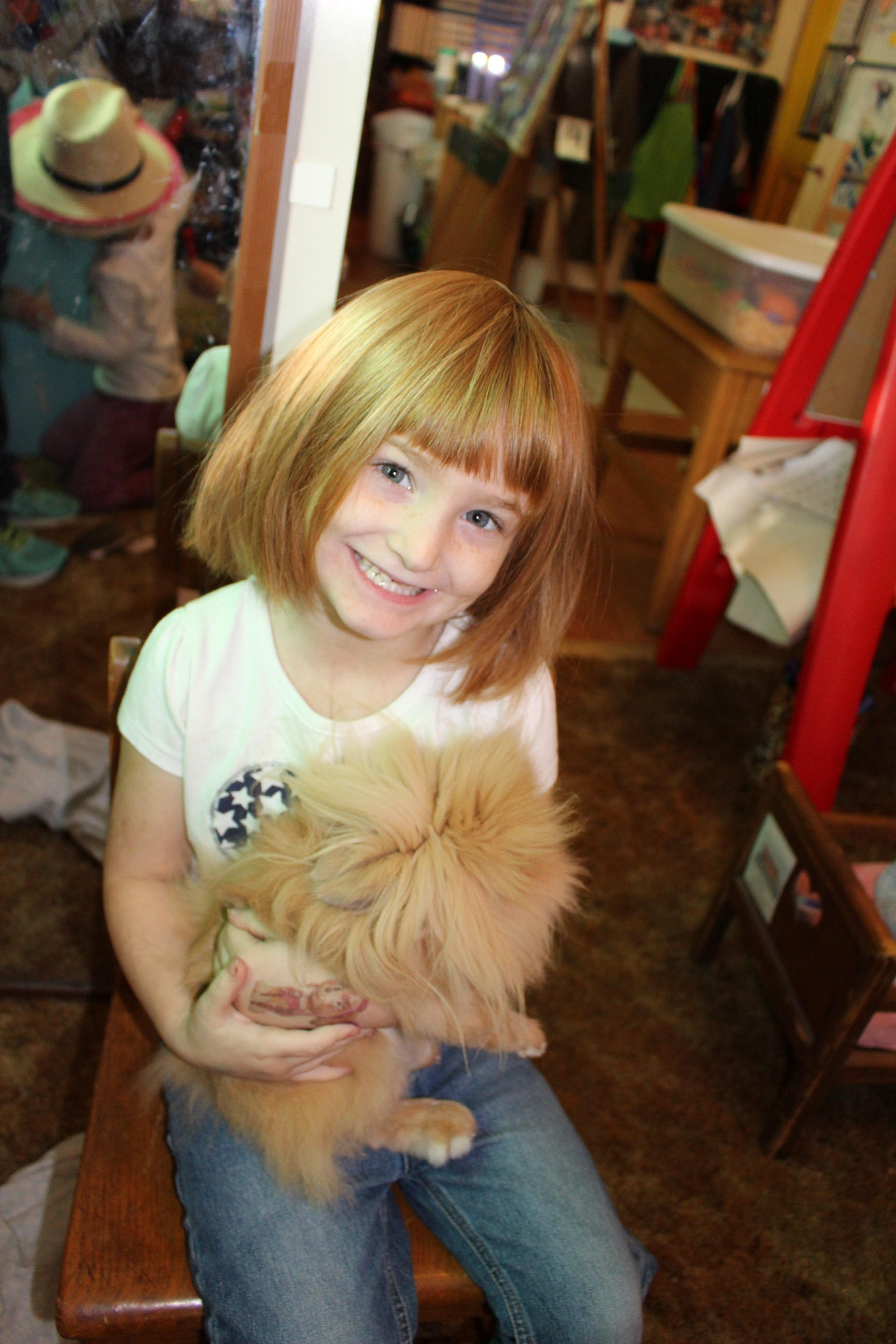 Napoleon the Bunny
Cooking with kids
Kansas Quality Rating and Improvement System has given Little Darlings Academy a rating of 4 stars!

What does that mean?
KQRIS assesses 5 key areas of quality:
Learning Environment
Types of learning and play activities, variety of materials and toys, teacher-child interactions, precautions for health and safety, and many more
Family Partnerships
Types of activities that families can be involved in and how often they are offered, how the program communicates with families about their children and families' ability to make decisions in the program
Training and Education
The level of formal college coursework and ongoing in-service for staff and administrators
Ratios and Group Size
The number of adults present for children and the size of the group as a whole
Accreditation
Accreditation is awarded by various early childhood organizations to programs who meet national standards of excellence

4 Star Programs offer:
Children have access to a variety of meaningful play and learning experiences
Families are informed about what's going on with their children, in the program and in the community
Staff are knowledgeable about child development
Ratios allow for some individualized care
Program often meets standards for accreditation

Some strengths of our program:
Shelly Grandy demonstrated a high level of skill in interactions, modeling social skills for children, providing opportunities for children to practice communicating, and encouraging children's interactions. 
Greetings are personalized and warm.  Shelly takes the time to share information with parents at pick up and drop off times.
The program provides children with spaces for privacy, giving them opportunities to be alone or to play in pairs.
Shelly provides appropriate educational experiences for children during group times and individual play.
The program structure provides time for children to participate in free play, allowing them to learn through play and interact with peers naturally.
Families feel the program takes time to get to know their goals for children, their concerns are taken seriously and children are safe and well-cared for in child care.
Little Darlings Academy provides helpful information to families on child development, parenting practices, and community resources and activities.
The program has written information for families that outline the program's philosophy, policies, and procedures.
Shelly provides information and activities to families to extend children's learning from the program to the home environment.
Shelly Grandy has obtained an Associate Degree and has completed credits in Early Childhood Education. 
Shelly Grandy has over 20 years of experience in the Early Childhood field.
Shelly's training in Early Childhood Education is reflected in the quality of her interactions with children and in the variety of activities she offers which promote children's language, math, and social skills.
Low adult child ratios enable the teacher to have individual conversations with children daily.
Small group sizes facilitate a child centered environment.
Low teacher to child ratios help Shelly create developmentally appropriate experiences for each child enrolled.
Little Darlings Academy earned the highest possible points for adult child ratio and group sizes.
Little Darlings Academy's successful family partnerships, positive learning environment, and excellent adult child ratios are in line with NAEYC accreditation standards.

Family comments include:
I love having my daughter in a place/program I'm so comfortable with!  I love this preschool!  Wish I would've found it sooner!
Little Darlings Academy is fantastic!
I am very pleased with the way Mrs. Shelly works with my daughter.
My daughter loves going to school every day and loves to tell me about all the fun activities and songs they learned that day.  I would recommend Little Darlings Academy to anyone with a toddler looking for a great school.
I think Mrs. Shelly is a great communicator!!  I believe she's very on top of family involvement!!
Shelly is an extraordinary teacher.  The children get individual attention and my son absolutely loves and respects her.
The high quality activities, meaningful curriculum and engaging lessons are very much appreciated!!